I think that internet could become an addiction but fortunately that's not my case. On August 11th I had a failure on my phone line/connection and nothing worked anymore. No Adsl , no phone calls, no smart tv, no movie on demand, no online playing, nothing. Ds was frustrated and Dh too, I was worried not to be able to respect my commitments with kit going online. I could do nothing about it, I called the phone and internet provider and requested a fix. Sadly it was Thursday the 11 and with the mid-August holiday approaching I had to wait until yesterday, the 17.
Have you ever noticed how things happen to broken just before major holidays or weekends, same thing with children falling ill when there's no doctor available or you're about to leave for a holiday.... some kind of curse I suppose or maybe Murphy's law, either way it's such a stress....
I used the forced off-line time to wash my washable white couch upholstery and doing some extra cleaning... you know the sort of thing you do just once or twice a year....
But now I'm back online and I'm late to show you a new kit by Scrap'Angie called Whisper....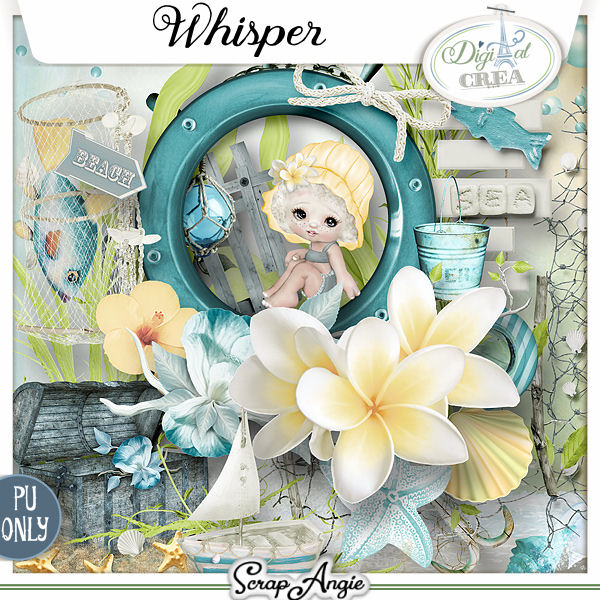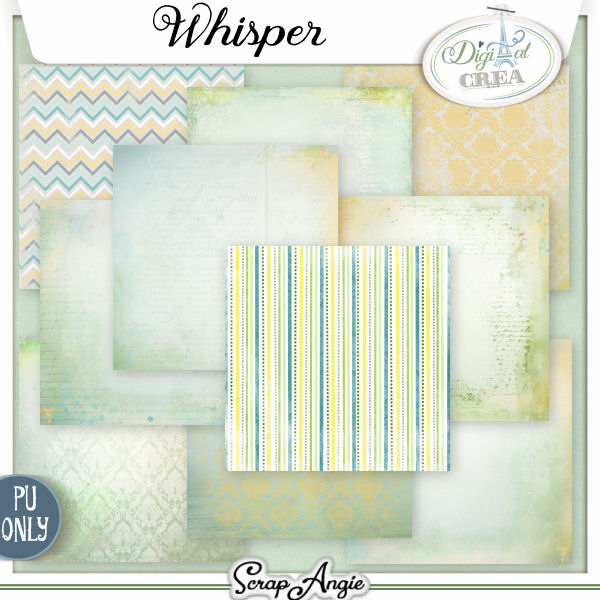 in all her shops:
my pages with the kit:
the freebie:
Please respect our TUOS, mine and Angie's. I love reading your comments therefore should you like my page do leave a word and have a look at Angie's shops , she's a fabulous designer!