I'm so happy today even if we're having bad weather conditions and looking out of my apartment's windows I only see rain and grey clouds, it looks more like autumn than summer. Nevertheless I'm happy because school is finally over! Summer holidays will last till September and we'll enjoy every minute of them!
I hope I'll have some more time to scrap and do some redecorating at home and time to catch up with my oh way too many passions , Dh is obviously included in the list. He works so hard in summer and he deserves some extra cuddles and snuggles eh eh.
My friends designers concentrated on the past lately and both of them released kits about Middle Ages, Medieval Times, see for yourself:
From Louise the kit called Médiéval, 65 embellishments and 15 papers: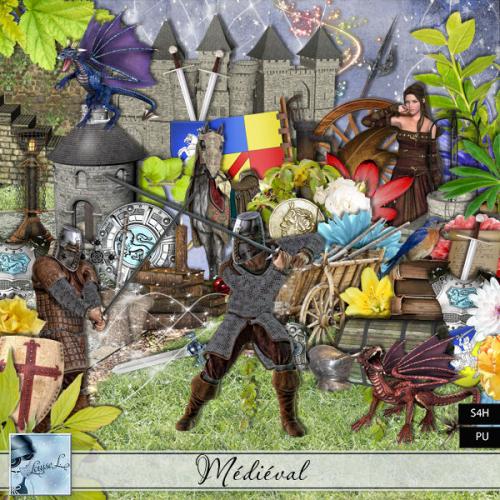 in her shops
My pages with the kit:
But also Scrap'Angie released a kit on the theme, called Medieval Time a real masterwork...
in her shops
my page with the kit
The freebie for today was derived from the above page:
As usual all my creations are for free and for personal use only.
All I'm asking is a little bit of patience in reading this post's few lines to find the download link which is hidden in the post.
Once you reach the linked word and you move your mouse over it, it gets highlighted or changes colour (it depends on how you browser setting regarding links are configured). Click it and you will be taken to 4shared.
You will be prompted for a password. The password is: speranza
PS: if you don't find the link (it's there I grant this) drop me a note or a comment but give me a way to contact you back... , I will be more than happy to help you out as this is not a treasure hunt, it's just a way to let you read my post.
Please leave a comment, a little love is always appreciated!