DS is having an unwilling forced holiday from school, Friday during the afternoon he was feeling strange, kind of sick and tired and from his eyes I understood he had temperature. A couple of hours later the first red blisters appeared. A quick drive to the doctor confirmed my suspicions, chicken pox! The doctor said no school until the last scab has disappeared. Two weeks more or less... It will be quite difficult to keep up with homeworks and school lessons... I just don't want to think about it right now...
Luckily Dh and I, we had chicken pox already and we shouldn't be infected again.
Free from school I had a little bit of time to scrap again...
Louise released a new kit called Femmes:
in her shops
The new kit by Scrap'Angie is called Life is a a flower: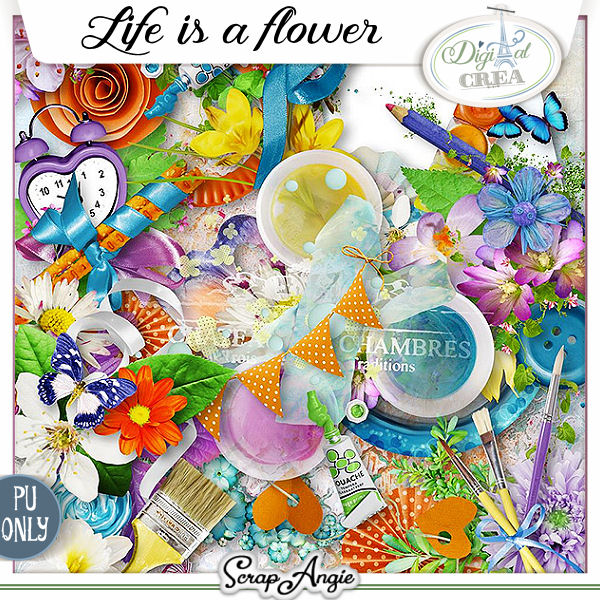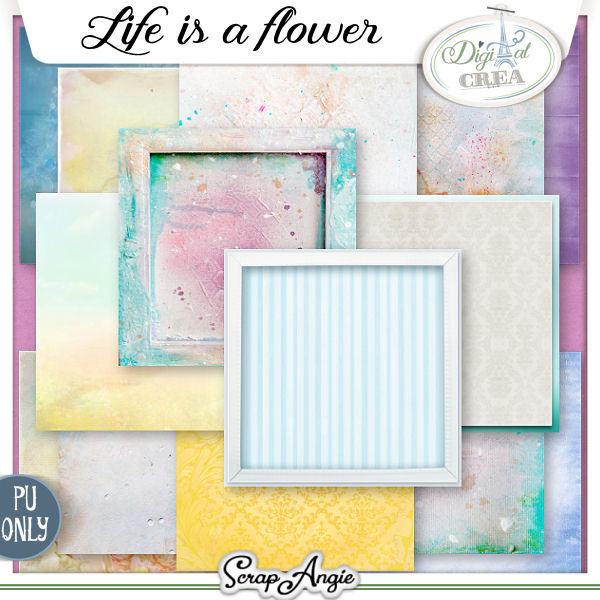 My pages with this kit:
Photo extraction from Pixabay
The freebie for today:
Download here, password: speranza