DS school situation seems fine now, this week went smooth, thanks to the Italian and English teachers. Both of them took the boys apart and talked to them. Ds is satisfied because the offender excused himself. He told me everything's ok with him now.
Cross your fingers for us.
Thanks Agnese and Linda for your kind words!
Back to scrapbooking there's a new kit in stores, it's Happy Birthday created by Louise Laudet.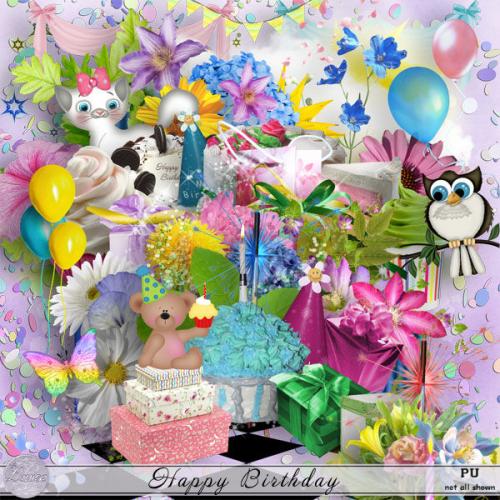 in her shops