Some time ago I was asked to take part in an online culinary travel around the world at the site Cut out and keep , I felt flattered and I accepted. I presented a traditional recipe of my part of Italy called Strangolapreti. They can be served with different sauces, sage and butter, tomato and basil but the sauce we love is a particular one my granny invented one day when there was nothing left in the fridge. DS love that carrot-tomato-tuna sauce and I love it too, as this is good way to let him eat vegetables and believe it or not this is a real difficult task!
Check it out and leave a comment! Thanks!
Back to scrapbooking I have a new Halloween kit to show off , it is a work of Scrap'Angie, talented as usual. The kit's name is Sweet Sorcery and is made of 150 elements and 24 papers.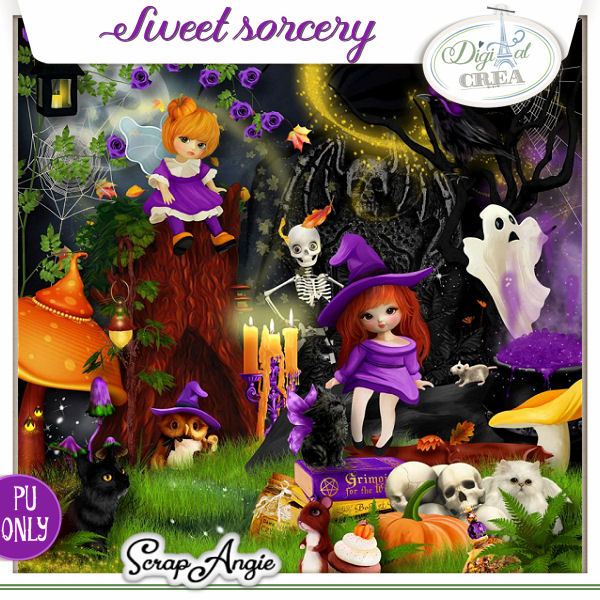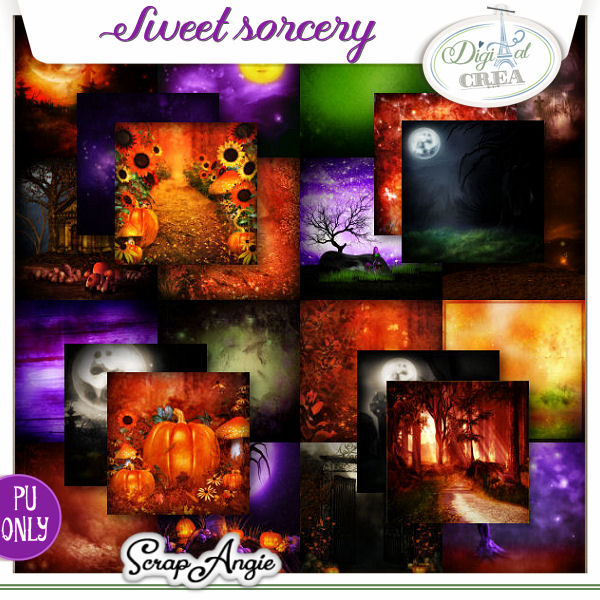 In her shops:
My pages with the kit with photos from Pixabay
The freebie:
As usual all my creations are for free and for personal use only.
All I'm asking is a little bit of patience in reading this post's few lines to find the download link which is hidden in the post.
Once you reach the linked word and you move your mouse over it, it gets highlighted or changes color (it depends on how you browser setting regarding links are configured). Click it and you will be taken to 4shared.
You will be prompted for a password. The password is: abbondanza
PS: if you don't find the link (it's there I grant this) drop me a note or a comment but give me a way to contact you back... , I will be more than happy to help you out as this is not a treasure hunt, it's just a way to let you read my post.
Please leave a comment, a little love is always appreciated!