DS first day at junior high school went well and it's a huge relief for me. A. met a couple of teachers and was positively impressed and for the first time in a very long time he was not left alone and could chatter with other kids of his age.
Two years ago we had to move him away from the local primary school because of severe bullying, he "fell" down the stairs twice and we landed in ER too. His last year at the new primary school was horrible with no relationship with classmates and no understanding from his teachers. He was so stressed that also his marks began to be influenced. At the end he simply gave up on school.
That's why I was so scared and anxious....
Now that we moved in a nearby town and he starts junior high nobody knows him and this is a fresh new start for him. I hope he's gonna make the best out of this new chance he has.
The new kit for today is designed by Scrap'Angie and his called Softness of a Magical Dream: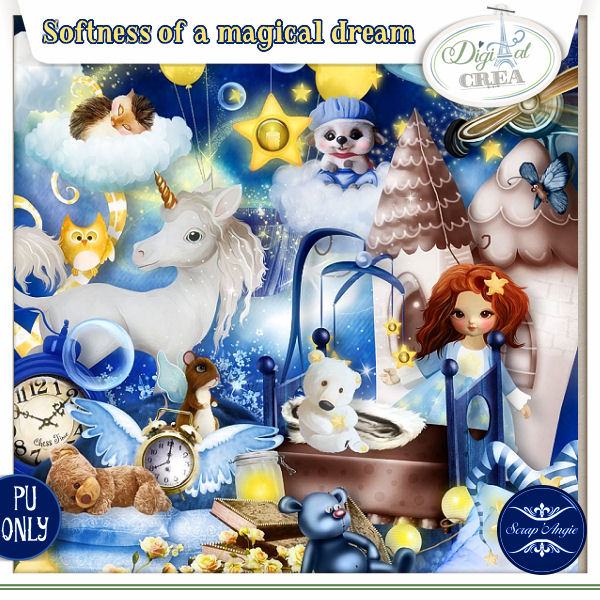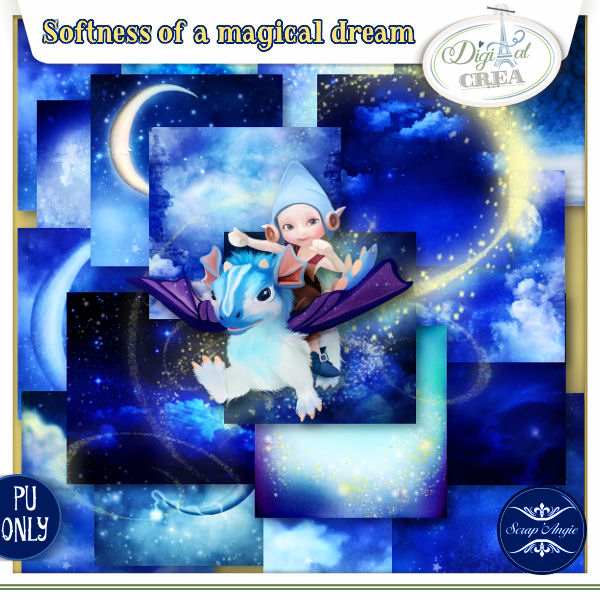 or the bundle version with the addons: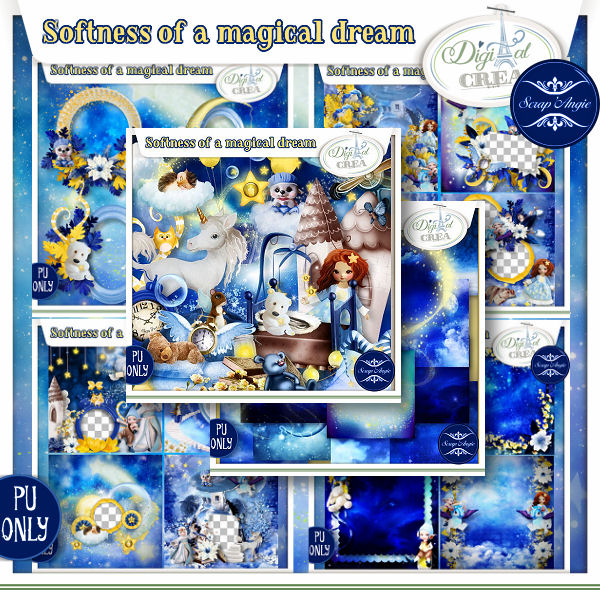 in her shops:
my pages:
the freebie:
As usual all my creations are for free and for personal use only.
All I'm asking is a little bit of patience in reading this post's few lines to find the download link which is hidden in the post.
Once you reach the linked word and you move your mouse over it, it gets highlighted or changes color (it depends on how you browser setting regarding links are configured). Click it and you will be taken to 4shared.
You will be prompted for a password. The password is: abbondanza
PS: if you don't find the link (it's there I grant this) drop me a note or a comment but give me a way to contact you back... , I will be more than happy to help you out as this is not a treasure hunt, it's just a way to let you read my post.
Please leave a comment, a little love is always appreciated!