Summer is raging here on the lake, day and night is extremely hot. The temperature swings between 30°C and 37°C. I have all day long 30 C° inside my flat, sleeping well is something to be dreaming of. The only cool place is the living room where our Pinguino (Portable air conditioner) manages to lower temperature down 2-3 degrees. I really hope this comes soon to an end....
While I was on holiday I forgot a beautiful kit by Scrap'Angie and now I try to catch up. The kit is Colorful Summer: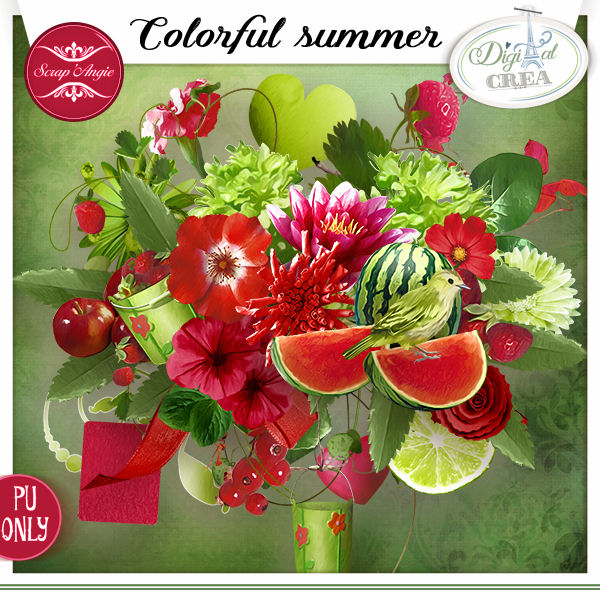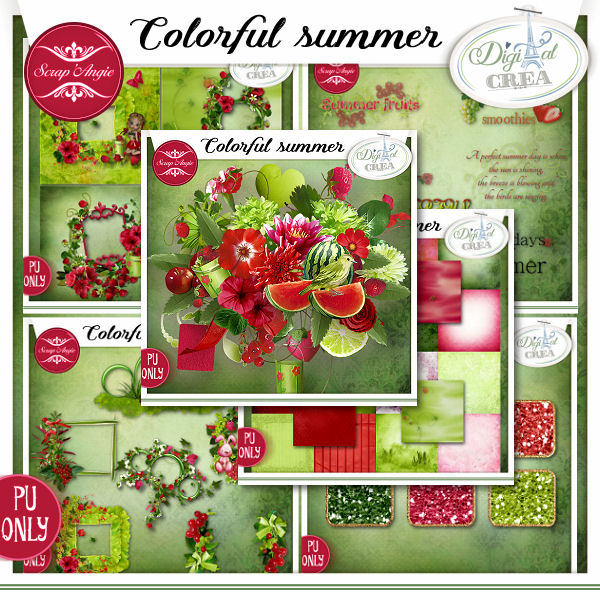 on sale at:
My pages with this kit:
Photos are courtesy of Greyerbaby and Pezibear via Pixabay
The freebie:
As usual all my creations are for free and for personal use only.
All I'm asking is a little bit of patience in reading this post's few lines to find the download link which is hidden in the post.
Once you reach the linked word and you move your mouse over it, it gets highlighted or changes color (it depends on how you browser setting regarding links are configured). Click it and you will be taken to 4shared.
You will be prompted for a password. The password is: abbondanza
PS: if you don't find the link (it's there I grant this) drop me a note or a comment but give me a way to contact you back... , I will be more than happy to help you out as this is not a treasure hunt, it's just a way to let you read my post.
Please leave a comment, a little love is always appreciated!