Another quick post today for the last kit designed by Scrap'Angie. Its name is Eternal Sweetness, a triumph of pinks, made up of 55 elements and 10 papers backgrounds.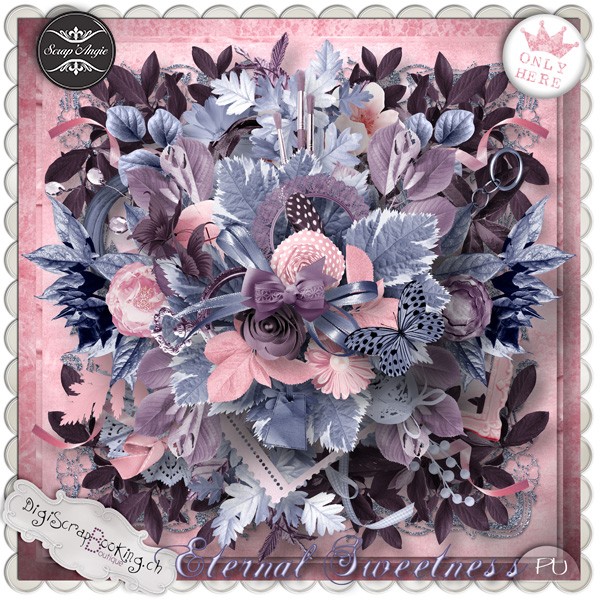 on sale only at:
my pages
The above page was made using in a freely way a template by Eudora Designs , the pic is courtesy of Scrap'Angie.
Photo courtesy of Pezibear via Pixabay
The freebie
In this page I left a lot of "free space", this way you'll be able to customize the page adding wordart, overlays (as I did) or whatever you like.
Please remember to check out and respect my terms of use and the terms of use of Angie too. All info about Angie shops and blog are included in the zip.
Have fun!