Today's post is written in a wonderful setting... I'm sitting on the front porch of a beautiful bungalow in a camping village at the seaside. Alex is sitting next to me struggling with his summer italian homework. I hear him grunting and struggling with words while trying to write a newspaper's article. The weather today is stunning, bright blue sky, light wind, no clouds, waves slowly rolling up and down the beach, everything just perfect. Gonna post some pictures in the coming days if I manage... the internet wi-fi connection is not a good one and posting or downloading scrapbook kits to work with is a real struggle and takes a lot of luck!
Nevertheless today I'd love to show you another wonderful kit created by Scrap'Angie called Azurean Dream: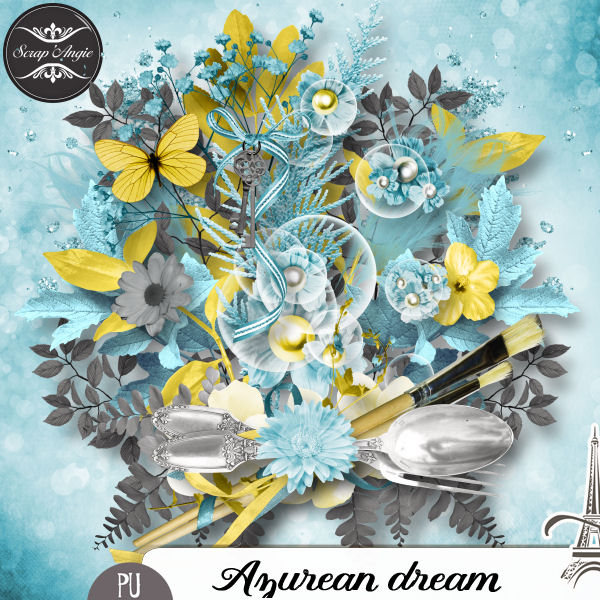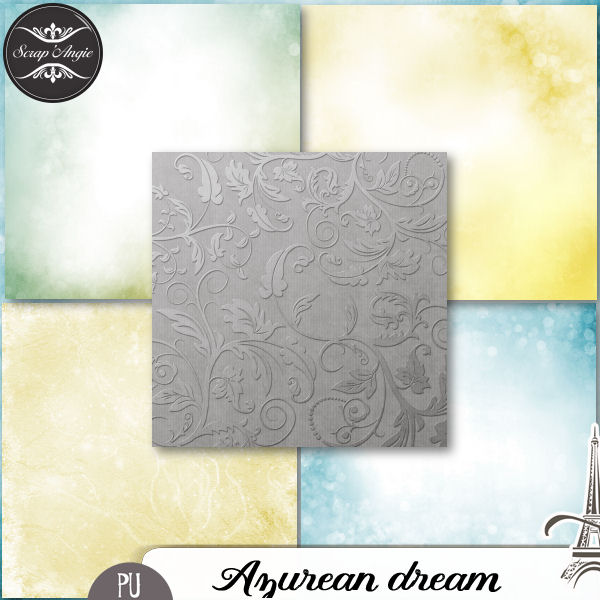 on sale at:
The pages I made:
the freebie:
All my freebies are for personal use only, please respect my TOU and the designers' one too. The link for downloading the page is hidden in the post. Just hover your mouse over the text until you reach the linked word, it gets highlighted. Click it and a new window will open up , on the 4shared page insert the pasword: abbondanza and enjoy your page! should you need help contact me on the left column or drop a comment. Give me a way to get back to you to help. If you do not want your mail published just state it the comment and I'm not going to publish it.