Hi there!
This is my first post since February. My affectionate readers already know we moved in February. We paid one month double rent, one for the old flat and the other for the new one, and we needed a whole month to get the new flat painted and cleaned. We did all on our own with a little help from my parents and some friends. It was really hard and when we finally moved in we were exhausted.
I am going to post some pictures in the next post.
Now that I am almost finished with the move I got back to my favorite hobby: scrapbooking.
Sadly Stephy Scrap decided to quit and closed her forum and stores. Louise on the contrary released today her new kit called Sweet Dreams: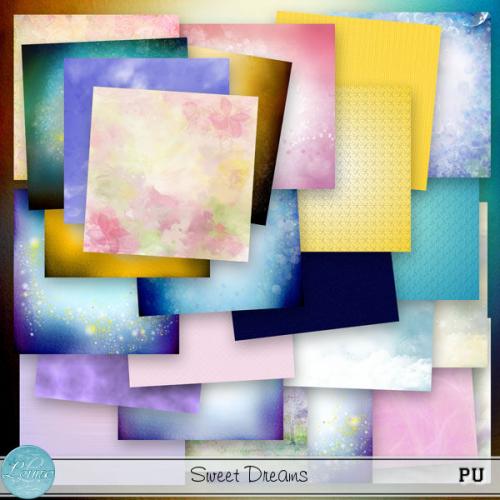 my pages:
The freebie for today:
As usual all my creations are for free and for personal use only.
All I'm asking is a little bit of patience in reading this post's few lines to find the download link which is hidden in the post.
Once you reach the linked word and you move your mouse over it, it gets highlighted or changes color (it depends on how you browser setting regarding links are configured). Click it and you will be taken to 4shared.
You will be prompted for a password. The password is: abbondanza
PS: if you don't find the link (it's there I grant this) drop me a note or a comment but give me a way to contact you back... , I will be more than happy to help you out as this is not a treasure hunt, it's just a way to let you read my post.
Please leave a comment, a little love is always appreciated!