I woke up this morning and discovered a different world. The temperature went down overnight of ten degrees. We went from 27°C the other day to the 10° C we had this morning. I wish I knew what to wear when I wake up...t-shirt or sweater?!? mhhhhh who knows!
I planted 20 geranium on the balcony three days ago and I truly hope they'll survive this low temperature...
As promised I have some pictures I took during the move. In these we are assembling our Ikea wardrobes or painting with my mom and dad.
The kit for today is a real beauty, it is called Aquamarine by Scrap'Angie available as a single kit or as a bundle: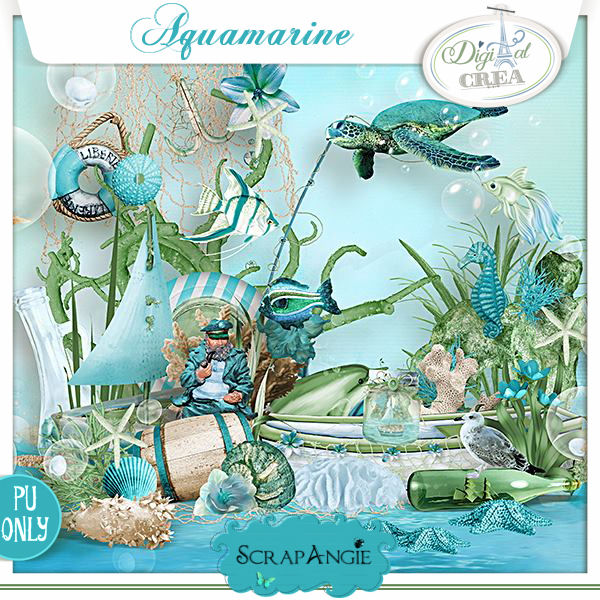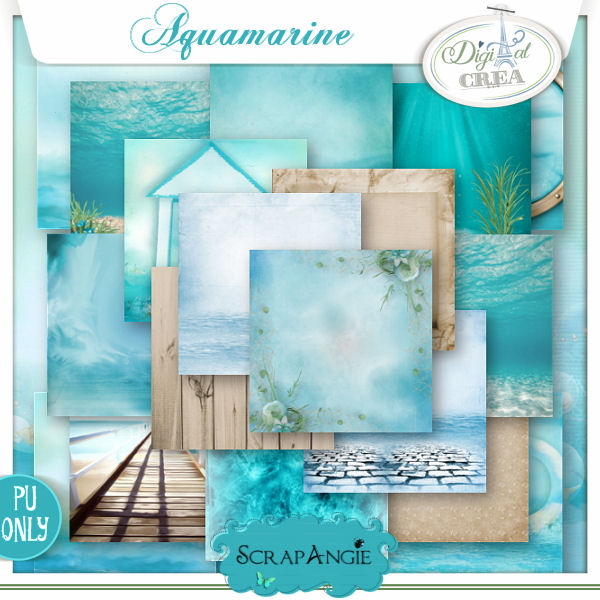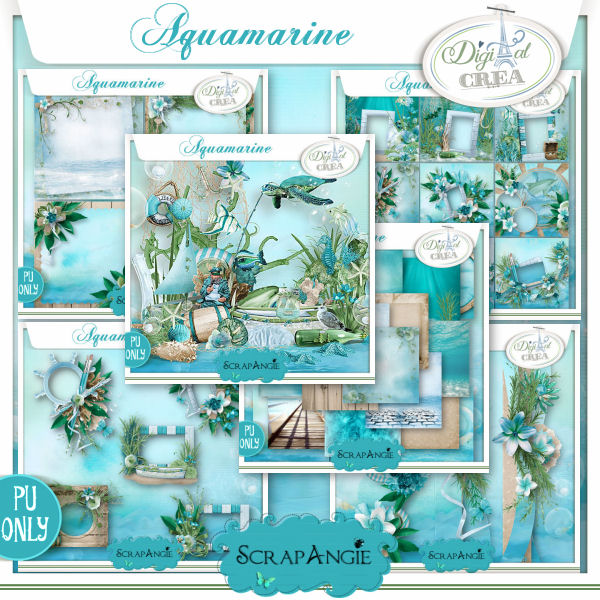 to be found here:
My pages:
The freebie:
As usual all my creations are for free and for personal use only.
All I'm asking is a little bit of patience in reading this post's few lines to find the download link which is hidden in the post.
Once you reach the linked word and you move your mouse over it, it gets highlighted or changes color (it depends on how you browser setting regarding links are configured). Click it and you will be taken to 4shared.
You will be prompted for a password. The password is: abbondanza
PS: if you don't find the link (it's there I grant this) drop me a note or a comment but give me a way to contact you back... , I will be more than happy to help you out as this is not a treasure hunt, it's just a way to let you read my post.
Please leave a comment, a little love is always appreciated!