All around the world on the 31st of October children go around doing trick or treat in their cute or scary costumes. This tradition has spread all around the world, also here in Italy. At my place we hang door-decorations and light some handmade lanterns to scare our neighbors. It's fun!
What I find not funny at all are the diatribes I read on the web and on Facebook about Halloween being something far from our Italian traditions or worse a way to worship evil. I read an article written by a well known priest, Father Gabriele Amorth (you can find him on Facebook here) and I was unable to believe what I was reading and I was frankly scared by the reaction of many FB-"friends" to it. It all sounded so extreme, bigot and medieval.
I do not belong to any church but I wonder: do they know when and how Catholicism started? How, at the time of Constantine, the men in political and religious charge choose what to include in the New Testament and in what people should believe?
The church of the time, to attract more people, merged old pagan celebrations with catholic celebrations. Beside that, how can it be said that Halloween does not belong to our culture? In many Italian cities we had and still have similar traditions involving children asking candies and people lighting candles to scare spirits, traditions that are more than 2000 years old, traditions that belonged both to the Roman Empire and the Celts....
I really think we should start to think with our own heads and try to free ourselves from the chains and blindfolds that were put on us from the day we were born. The truth will set us free.We should search for our truth, be a light in the darkness, and keep in mind that our freedom ends right there where somebody else's freedom starts. This way we would live in a better world.
Not to mention the fact that following the line of reasoning of Father Amorth most of the English speaking populations would be at best considered guilty of idolatry.....ah ah ah....hard to believe.....ah ah ah...
Back to the scrap-booking topic, a couple of days ago Scrap' Angie released a new kit called Tangerine Touch: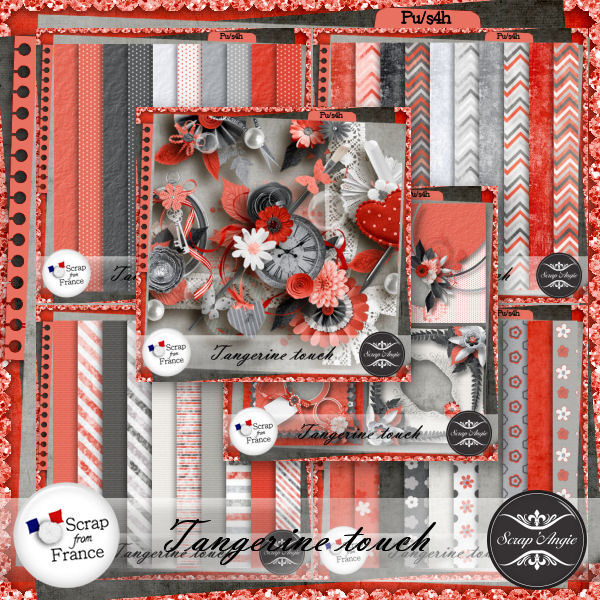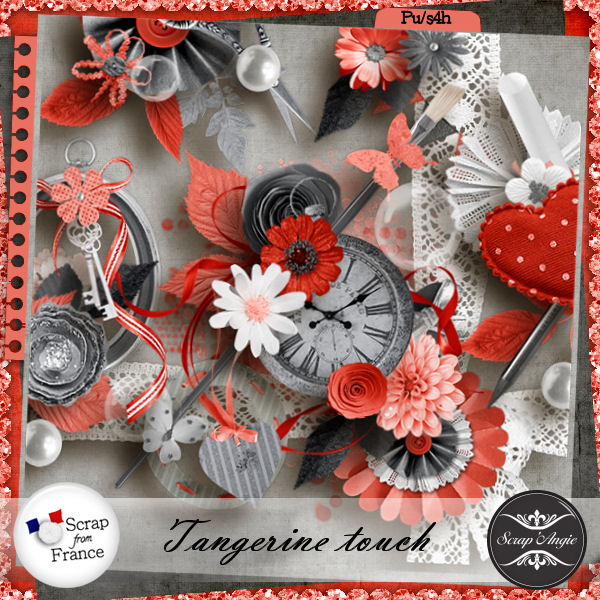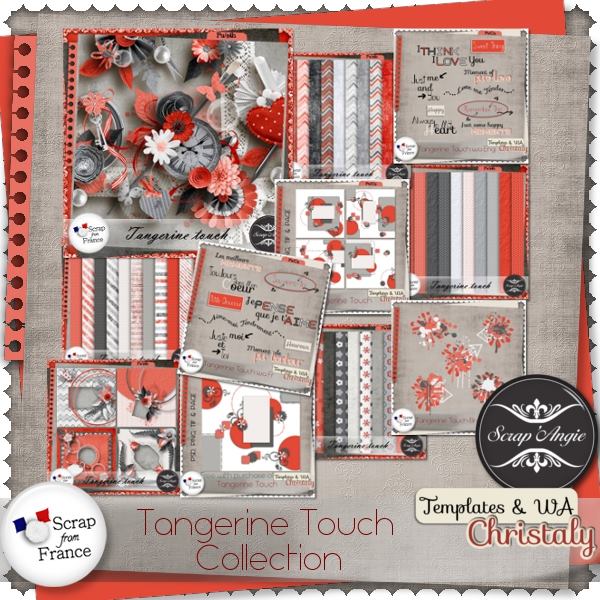 available at:
my pages:
Baby photos are a courtesy of Greyerbaby via Pixabay
The freebie:
As usual all my creations are for free and for personal use only.
All I'm asking is a little bit of patience in reading this post's few lines to find the download link which is hidden in the post.
Once you reach the linked word and you move your mouse over it, it gets highlighted or changes colour (it depends on how you browser setting regarding links are configured).
Click it and you will be taken to 4shared.
You will be prompted for a password. The password is: fortuna
PS: if you don't find the link (it's there I grant this) drop me a note or a comment but give me a way to contact you back... , I will be more than happy to help you out as this is not a treasure hunt, it's just a way to let you read my post.
Please leave a comment, a little love is always appreciated!