This week finally ended! I'm so happy when I wake up on Saturday... no school... We can enjoy a slow relaxed breakfast, talk a bit before going to do our Saturday chores, for me laundry and ironing board (electricity costs are lower on Saturdays and Sundays) and DS doing his school-homework and after that playing around with whatever he likes.
Tonight is also pizza evening! Handmade pizza! Made by me and my little (not so little actually) helper. It's gonna be a good day!
DH works each and every weekend that's the only con but better work on weekends that no work at all!
The kit I show you today is called Delicacies Country and it's a creation of Stephy Scrap: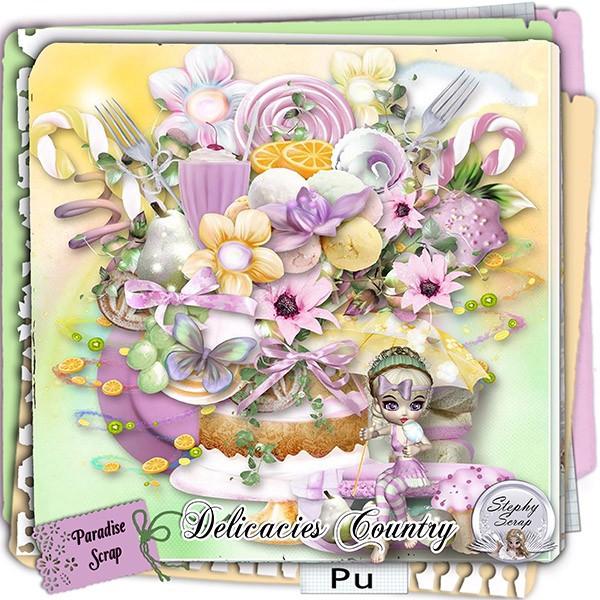 in her boutiques:
My pages:
The freebie:
As usual all my creations are for free and for personal use only.
All I'm asking is a little bit of patience in reading this post's few lines to find the download link which is hidden in the post.
Once you reach the linked word and you move your mouse over it, it gets highlighted or changes colour (it depends on how you browser setting regarding links are configured). Click it and you will be taken to 4shared.
You will be prompted for a password. The password is: fortuna
PS: if you don't find the link (it's there I grant this) drop me a note or a comment but give me a way to contact you back... , I will be more than happy to help you out as this is not a treasure hunt, it's just a way to let you read my post.
Please leave a comment, a little love is always appreciated!