I wish I had something beautiful to tell tonight, but I have not. Ds was ill 10 days ago, he recovered but Tuesday I had a call from school and I had to pick him up as he was not well again. He had a relapse. Tomorrow he'll go back to school and this time I'm crossing my fingers, all of them!
The kit for today is called Cotton Ball and is a creation by the talented Stephy Scrap: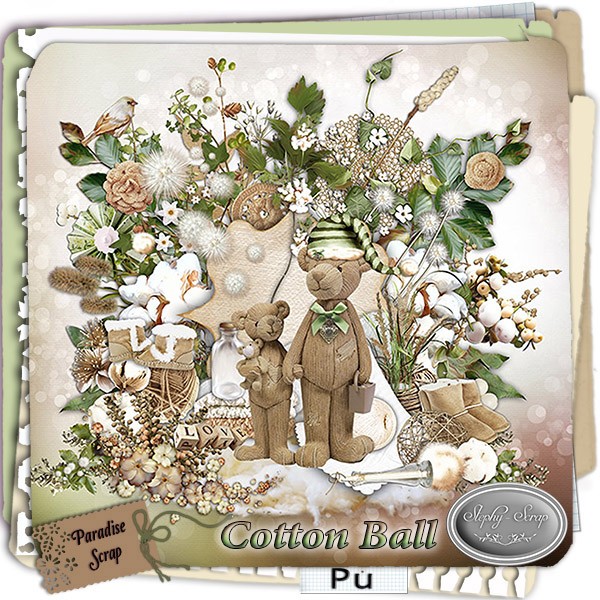 150 Elements Png, size 300 dpi
25 papers jpg 3600/3600
All items are not on the preview.
PU only
Bundle preview:
in her stores:
My pages:
The freebie:
All my freebies are for personal use only, please respect the designer's and my TOU. Do leave comments , they are greatly appreciated!