No story to tell today, Ds is still not feeling well and I feel a bit bad too... I have a lot of things to do and I really don't feel like doing anything at all, just find a hidden place to hide 'till I come to a decent status again.....
The new kit for today is created by Scrap'Angie and is called Fall Memories: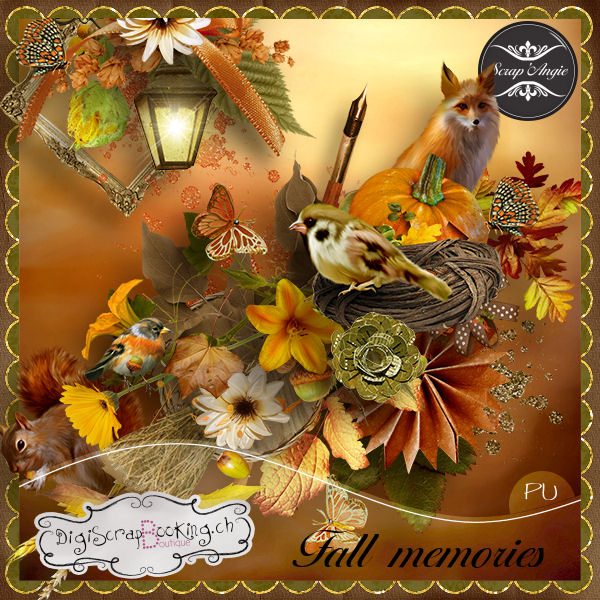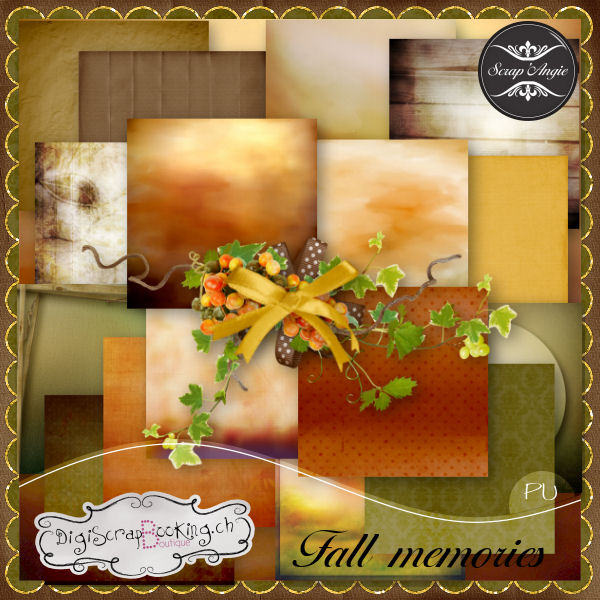 To be found:
My pages:
The freebie:
Look for download instruction at the end of the post.
I also would like you to take notice that Louise is having a -30% sale in her shops: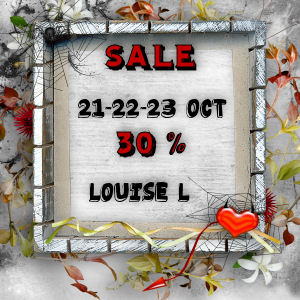 As usual all my creations are for free and for personal use only.
All I'm asking is a little bit of patience in reading this post's few lines to find the download link which is hidden in the post.
Once you reach the linked word and you move your mouse over it, it gets highlighted or changes colour (it depends on how you browser setting regarding links are configured). Click it and you will be taken to 4shared.
You will be prompted for a password. The password is: fortuna
PS: if you don't find the link (it's there I grant this) drop me a note or a comment but give me a way to contact you back... , I will be more than happy to help you out as this is not a treasure hunt, it's just a way to let you read my post.
Please leave a comment, a little love is always appreciated!