We had a wonderful opportunity last month, we had the chance to meet one of the most wonderful living spirit of our times, his holiness the Dalai Lama. He visited my district and we saw him in person and listened to his word at the local indoor sports arena. We picked up A. at school right before midday and than drove north to the city. It's one of those occasions not to miss, well worth skipping a few school lessons to meet such a great soul. We had a wonderful experience, impossible to describe, overwhelming! A lady behind me flustered she did not feel the same emotion meeting the pope and we perfectly agreed with her.
On to the new kit of Scrap'Angie, it's made up of 100 embellishments and 16 papers all in bright c

olours

, the name is : Floral Symphonie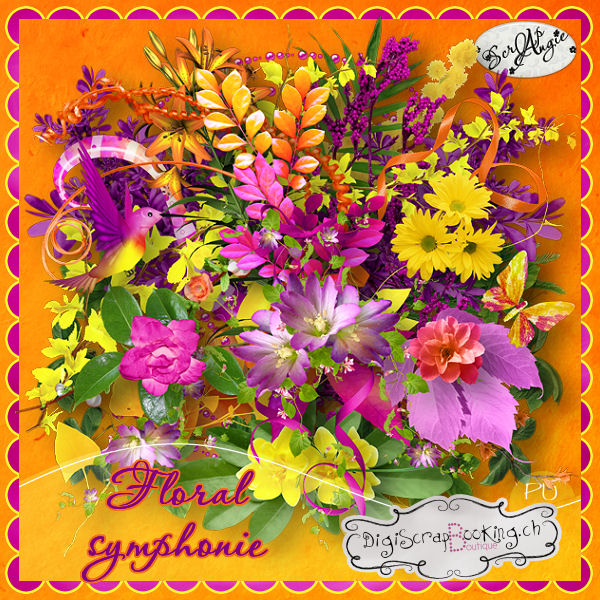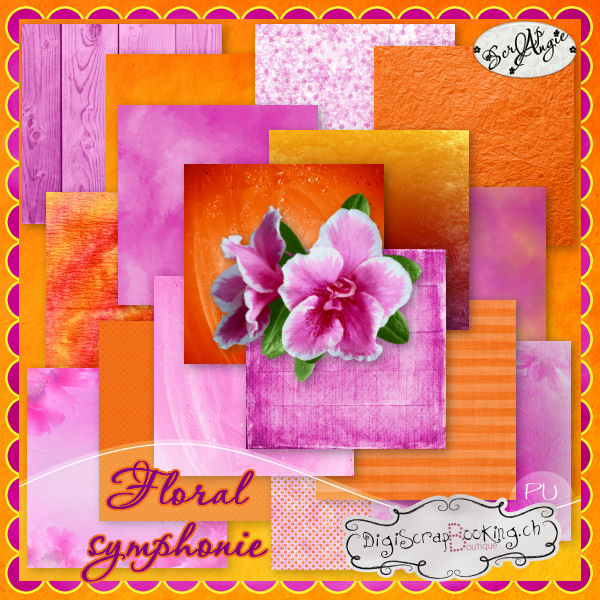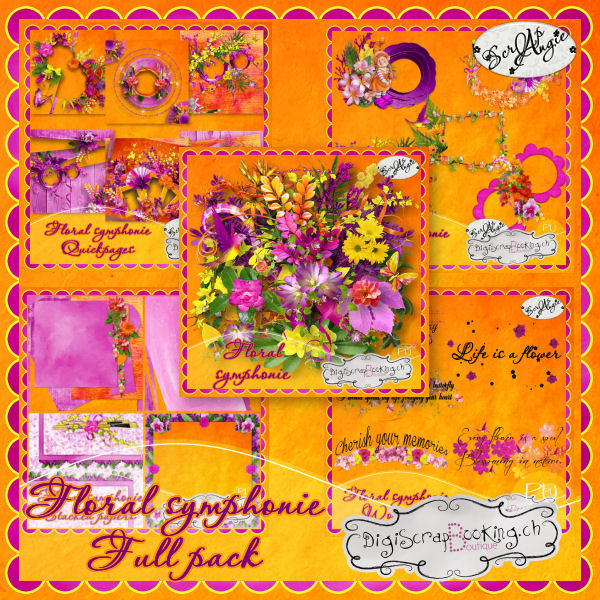 the pages I made:
The freebie for today:
As usual all my creations are for free and for personal use only.
All I'm asking is a little bit of patience in reading this post's few lines to find the download link which is hidden in the post.
Once you reach the linked word and you move your mouse over it, it gets highlighted or changes colour (it depends on how you browser setting regarding links are configured). Click it and you will be taken to 4shared.
You will be prompted for a password. The password is: diluvio

PS: if you don't find the link (it's there I grant this) drop me a note or a comment but give me a way to contact you back... , I will be more than happy to help you out as this is not a treasure hunt, it's just a way to let you read my post.

Please leave a comment, a little love is always appreciated!