Weeks are flying by and even if we enjoy the Mediterranean climate as lake Garda is the furthest north territory blessed with it, Autumn is now approaching faster. Leaves are turning yellow and red and mornings are chiller now.
Dh took me out for a bike ride yesterday afternoon, to Trento and back, more or less 110 Km, the last bike ride for this year I suppose. Driving in the sun was pleasant but in the shady areas it was a bit cold. We had fun nevertheless and we got back just in time to pick up DS at school. When he heard that we went out for a bike ride he wasn't so happy, he was a bit jealous I suppose. I explained him that as we do not own a side-car we can't go out all the three of us together and daddy will sure drive him to school next spring. I got a big smile in return, wow!
As I have my yoga lesson in the afternoon I am posting right now about a new kit which goes

on sale today. The kit is called "

Ce rêve bleu", it's a collaboration kit of Scrap'Angie and Bijou7 at Scrap Paradise.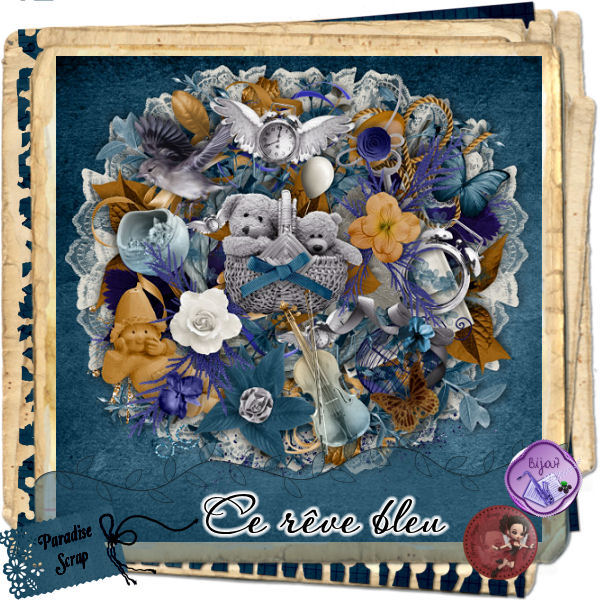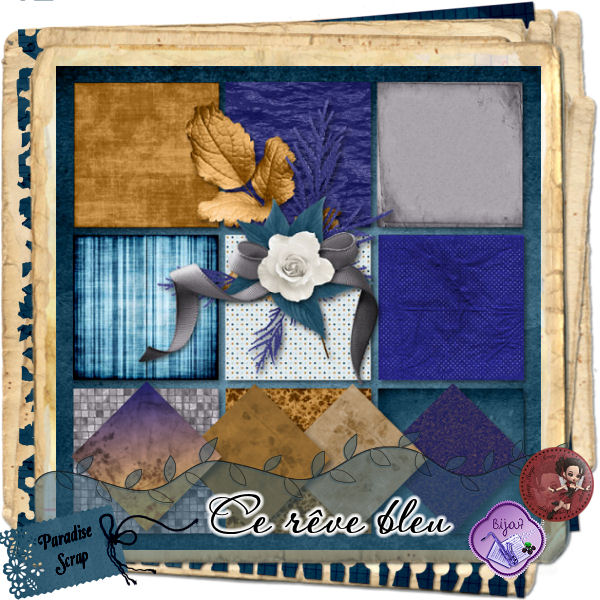 My pages made using the kit:
La Pioggia nel pineto is a beautiful poetry of Gabriele D'annunzio, written in 1902. An exquisite sample of how magic the modern Italian language can be. On the page there was place only for a part of the poetry, which can be heard entirely on this You Tube link: here
And this one with a photo of the Garda Lake :
For the promised freebie , today I am sharing a quick page version of the first page, without the poetry... You can use that free space for blending in a photo, maybe the same photo you placed in the frame on the left. It's up to you, this is just a suggestion!
As usual all my creations are for free and for personal use only.
All I'm asking is a little bit of patience in reading this post's few lines to find the download link which is hidden in the post.
Once you reach the linked word and you move your mouse over it, it gets highlighted or changes colour (it depends on how you browser setting regarding links are configured). Click it and you will be taken to 4shared.
You will be prompted for a password. The password is: fantasma

PS: if you don't find the link (it's there I grant this) drop me a note or a comment but give me a way to contact you back... , I will be more than happy to help you out as this is not a treasure hunt, it's just a way to let you read my post.

Please leave a comment, a little love is always appreciated!