Yesterday was a happy day for me. DH drove DS to school as it was raining so after they set off I got back to sleep and enjoyed one marvellous hour of extra sleep, I do not know what's wrong with me but I am always sleepy, I need 8-9 hours sleep each night other way I look like a zombie and think like a sheep....ah ah ah... Round two pm I had a wonderful surprise. I got a call from my dear Aussie friend via the net, we never met or talked at the phone before and that's why I am so very happy she video-called me. She's wonderful and caring, she was there the moment I was blue and I'll never forget it. And last but not least DH took me for a ride with our new (used) motorbike..... I love bike riding, the feeling of freedom and serenity, the landscape, Dh sitting before me... wow! Gonna post some pics sooner or later.
Next topic: Scrap'Angie releases today her new extra bright, extra colourful kit. It's called Little Craziness. The preview: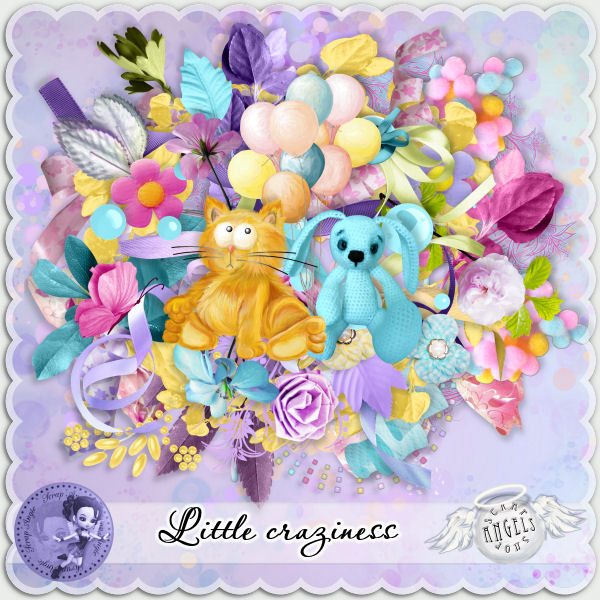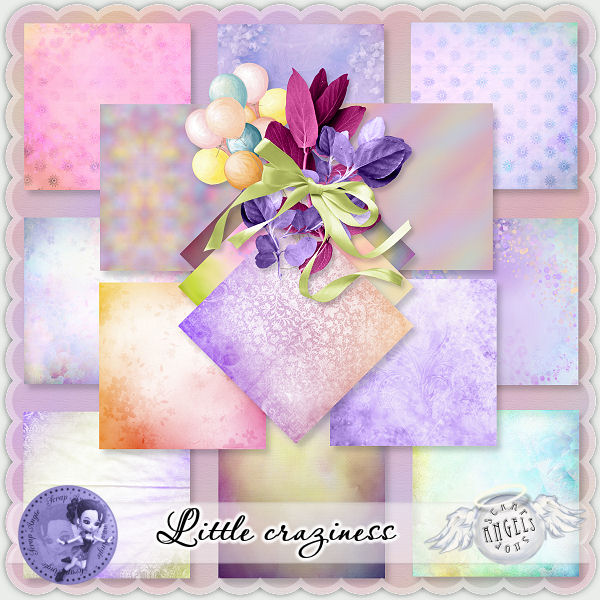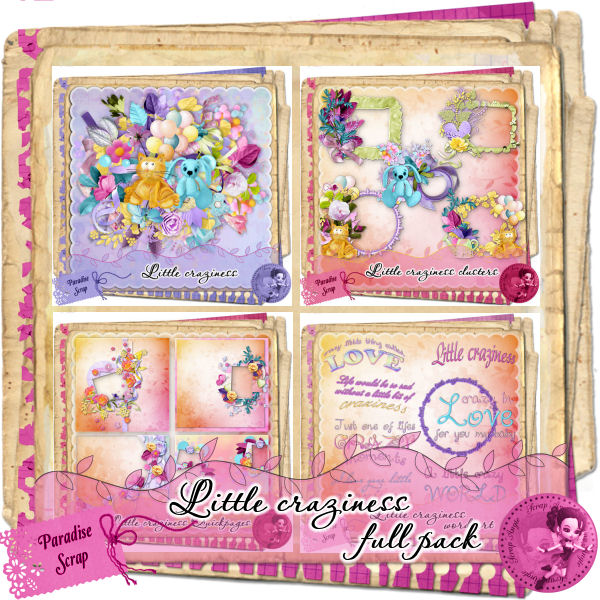 Now on to the awaited part, the freebie for today:
As usual all my creations are for free and for personal use only.
All I'm asking is a little bit of patience in reading this post's few lines to find the download link which is hidden in the post.

Sorry link expired!

Please leave a comment, a little love is always appreciated!