after a long and busy summer I am back at blogging and I hope to keep posting regular as much as possible. I spent summer with my son in biking around, kids crafting projects, walks by the lake and relax. I am also tiding up my pc , checking out my scrap folder and filing files in a more convenient way to be able to find the right files when I need them. My scrap folder is so huge that I am not finished yet.
I've found a couple of ways to save hard disk space but this will be the topic of another post...
Today I going to show you two layout I created using a new kit of Scrap'Angie. The kit is called Denim Addict and is on sale in several shops. The previews of Denim Addict: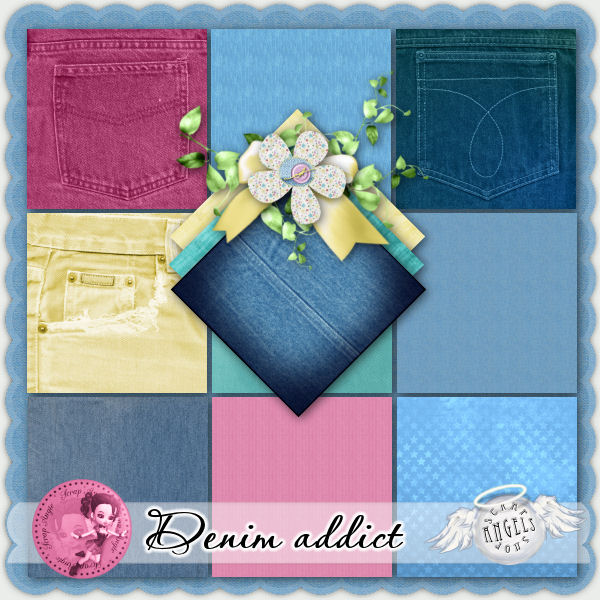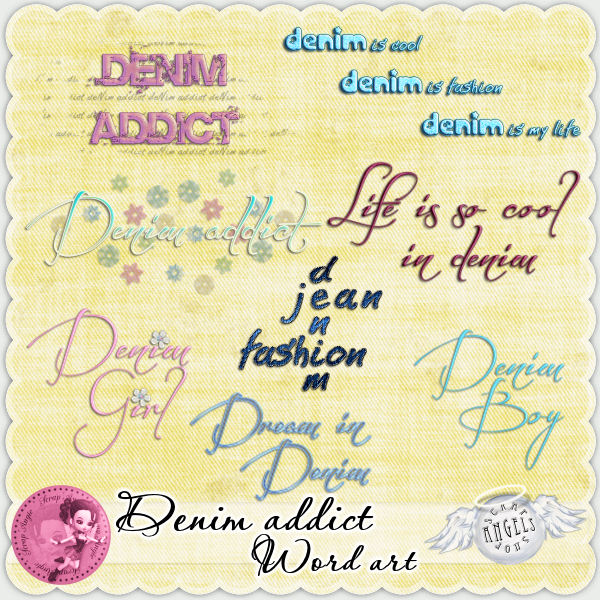 The kit is huge and very beautiful , you can find it in the following shops:

My layouts , just to show what you can create:
And now the freebie:
As usual all my creations are for free and for personal use only.
All I'm asking is a little bit of patience in reading this post's few lines to find the download link which is hidden in the post.
Sorry link expired!
Please leave a comment, a little love is always appreciated!