DH and I we went to the funeral service of granny yesterday, the priest made a beautiful and touching description of her, and of the moments he was with her.
I was touched! Most of our family were present and we comfort each other.
Changing the topic Scrap'Angie is releasing tomorrow, the 6th, her new kit called "Sweet Madness"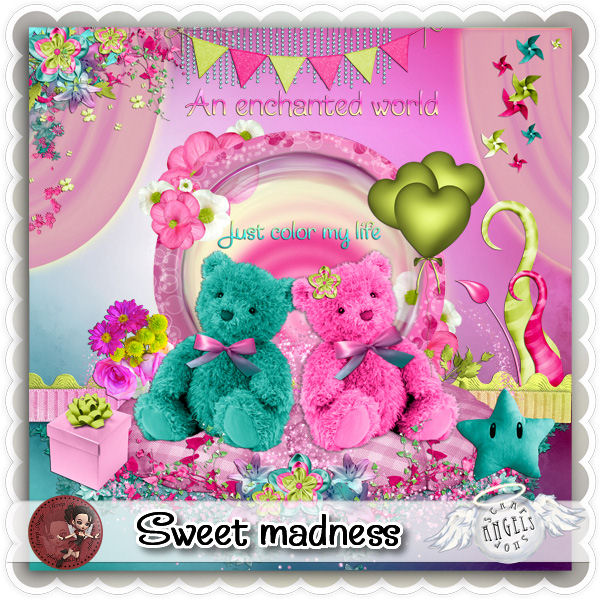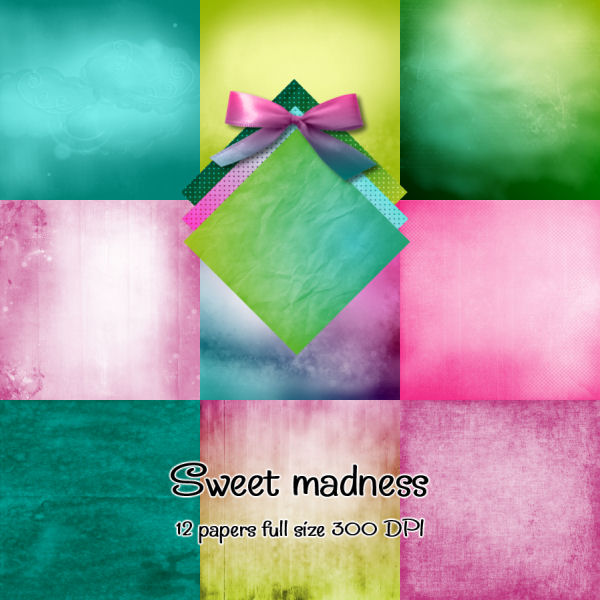 This first freebie has been created by Biche57 , a talent lady of the CT of Angie: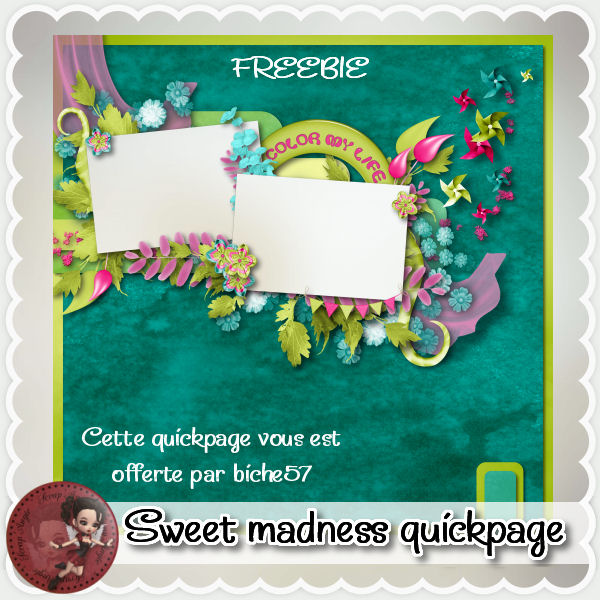 For download see Scrap'Angie blog here
As usual all my creations are for free and for personal use only.
All I'm asking is a little bit of patience in reading this post's few lines to find the download link which is hidden in the post.
Sorry link expired!
Please leave a comment, a little love is always appreciated!