While outside rain keeps pouring down , after helping A. with his school homework I can finally sit for an half an hour in front of my pc to write down a few line post before preparing for dinner. It's incredible how hours fly by without notice... not to say that I am always so sleepy..... It must be the aftermath of Spring.
Watching out of the windows it does not really look like Spring

any more

, we had snow on the mountains all around yesterday, which is quite unusual for the place I live in, and the temperatures lowered so much that we're still using winter clothes.
The new kit Stefairy releases today is called Moonlight Serenade: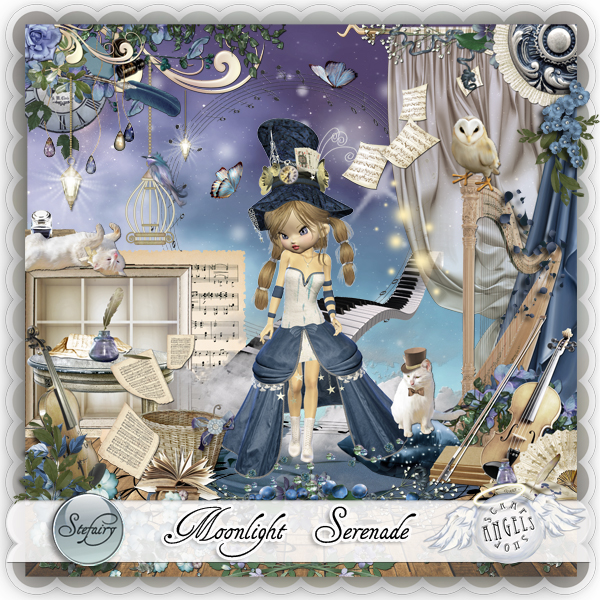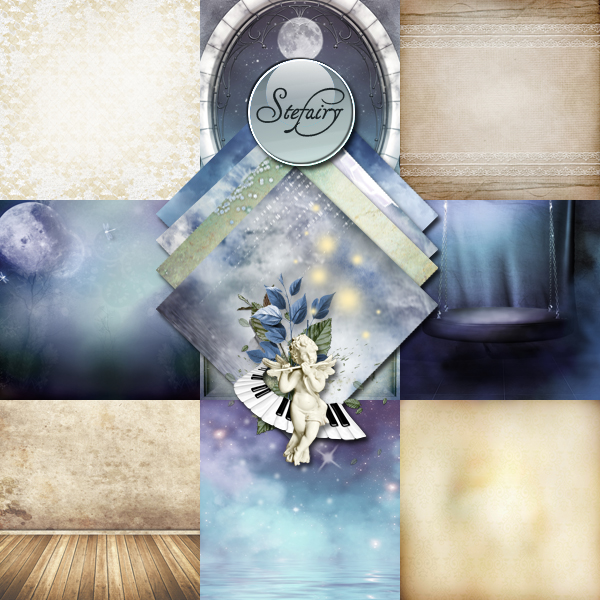 the pages I made using this wonderful kit:
and another one with a couple of photos taken when I was 11 during my final piano examination:
The freebie quick page I am sharing with you all today is a revision of my first layout, I simply added a heart frame.
As usual all my creations are for free and for personal use only.
All I'm asking is a little bit of patience in reading this post's few lines to find the download link which is hidden in the post.

Sorry link expired!

Please leave a comment, a little love is always appreciated!