I had an eye infection last week and staring at the monitor was impossible, that's why I did not post for a while.
In the meantime I got a few comments about the download link of the quick page Only for Men QP 1 , some of my readers report that 4shared required to join to start the download.
I checked this and it was true; as I did not set up this feature myself I set in contact with 4shared support for help. I got no answer. To solve this tonight I tried to re-upload the file. Hope this helps. Let me know!
For those reading my posts, my son's birthday party last Friday was a huge success, even if grandparents and my sister were not present. We had wonderful weather, a splendid sunny and mild afternoon, no wind and no clouds, just perfect. Most of his schoolmates took part to the party, 19 kids and their parents. A. had so much fun, ate far too much sweets and chips and will remember this afternoon for a long time. The cake was perfect, sandwiches with salami and nutella very appreciated ( noo, not together! we are not that strange) and the crafen (

doughnut) disappeared form the table just like ice melts in the sun! We got home at 7.30 pm with 3 huge bags of presents for my son's joy.
Here's the birthday party invite I made:
I blurred the address for privacy reasons. The Clone Trooper in the middle is my son dressed up for Carnival. As you can easily imagine Star Wars is his actual passion, the films, the animated series, the laser blades and the Lego, everything, he also has some t-shirts and sweaters.
On to to the release of today, Stefairy puts on sale today her new kit called "So Chic"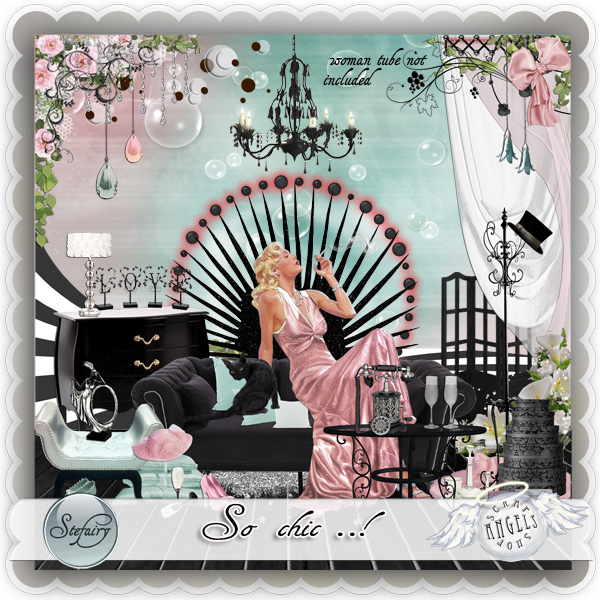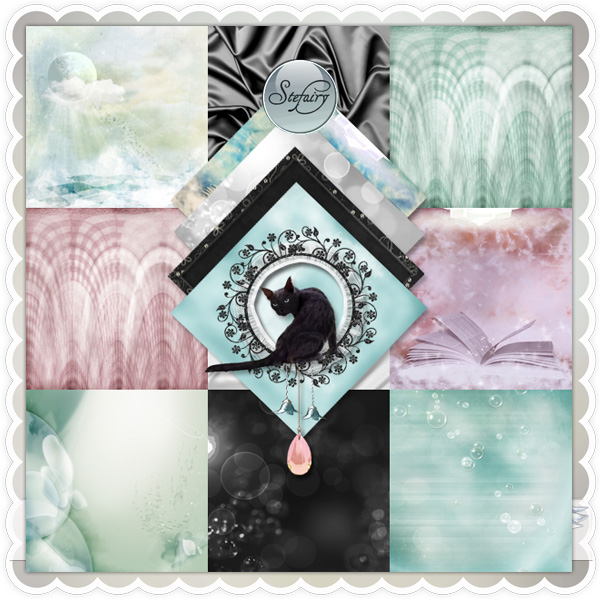 available at these shops:
I made two pages with this kit:
credits: word art by Jennifer Arbon - Moments
In the first one some pictures of A. years ago and in the second one a member of my fathers family. I find her so chic and elegant, I love this photo and I regret I did not had the chance to meet her. She was an older sister of my grandmother who passed away at young age. I have often the feeling I choose the wrong era to come to this world...
This last page is the one I am gonna share tonight as a freebie:
As usual all my creations are for free and for personal use only.
All I'm asking is a little bit of patience in reading this post's few lines to find the download link which is hidden in the post.

Sorry link expired!

PS: if you don't find the link (it's there I grant this) drop me a note or a comment but give me a way to contact you back... , I will be more than happy to help you out as this is not a treasure hunt, it's just a way to let you read my post.

Please leave a comment, a little love is always appreciated!