I have a bad cold today and a terrible headache. My nose stopped working during the night and breathing only through the mouth makes my day impossible...add to this some school homework we skipped yesterday and the picture is complete. I want to sleep, badly.....
On to the news, Stefairy is releasing today her new kit Velvet Paws. A real cattitude kit with a lot of red inside.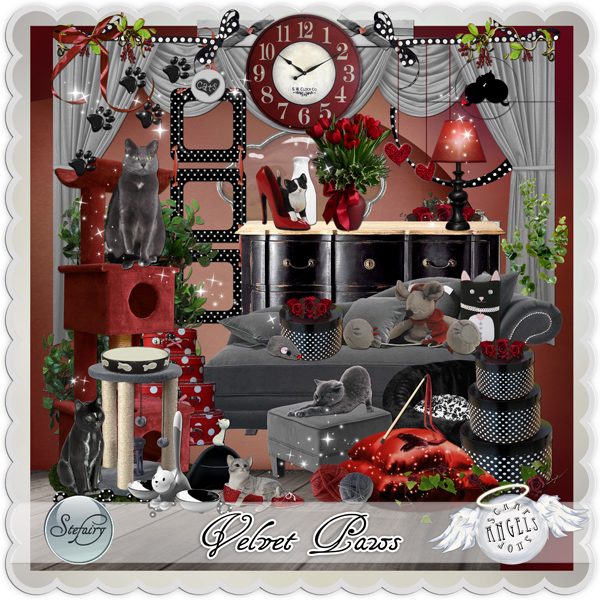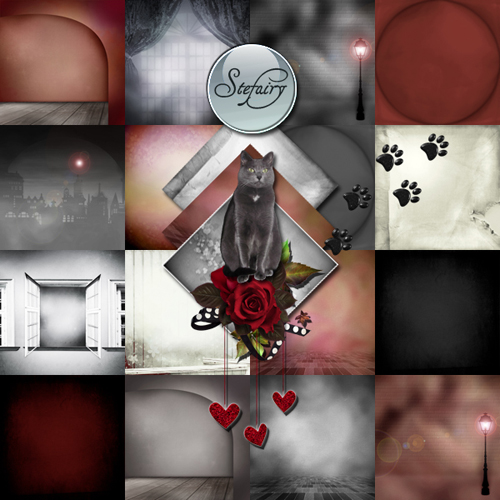 The kit will be on sale in the following boutiques: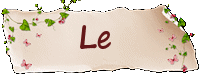 Using this beautiful kit I made two layout, both starring myself , one as a child the other one as a teenager.
The freebie I am sharing today is a quick page copy of the first layout:
As usual all my creations are for free and for personal use only.
All I'm asking is a little bit of patience in reading this post's few lines to find the download link which is hidden in the post.

Sorry link expired!

ps: if you don't find the link (it's there I grant this) drop me a note or a comment but give me a way to contact you back... , I will be more than happy to help you out as this is not a treasure hunt, it's just a way to let you read my post.

Please leave a comment, a little love is always appreciated!