I'm tired today mentally ....my son had the flu between Xmas and new year, and now he fell ill once again,

gastrointestinal

flu this time. It all started on Thursday right after the school and the Taekwon- do lesson. He had temperature until yesterday, and today it all seemed to go better except from the frequent visits to the toilet. He was able to eat and drink and I thought that the day after tomorrow he could go back to school...but alas right at the dinner table his stomach rebelled, he runs to the bathroom and ten second later the dinner was flushed away..... sigh.
He is sick and sad, just today he was supposed to attend his Taekwon-do examination to obtain his 5° KUP the green belt with a blue stripe. He was preparing very hard for this exam, he learned to count in Korean, the Korean names for the different standing positions, the kicks names and so on. Watching him performing the Won-Hyo Tul makes me so proud, he is very martial and precise, you can feel the energy when he moves.... But he fell ill and is now laying on the couch ...
A new kit by Stefairy will go on sale today.
It's called Olympus and it includes 150 elements and 20 papers, it's really beautiful and working with it was real fun.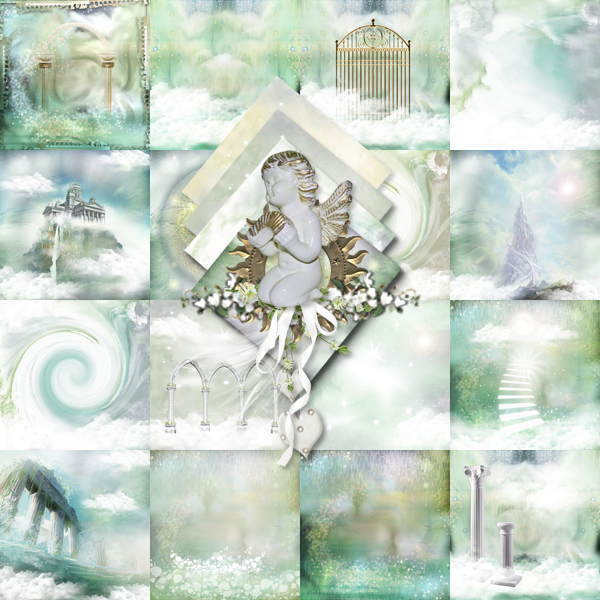 On sale you can also find a pack of coordinated word arts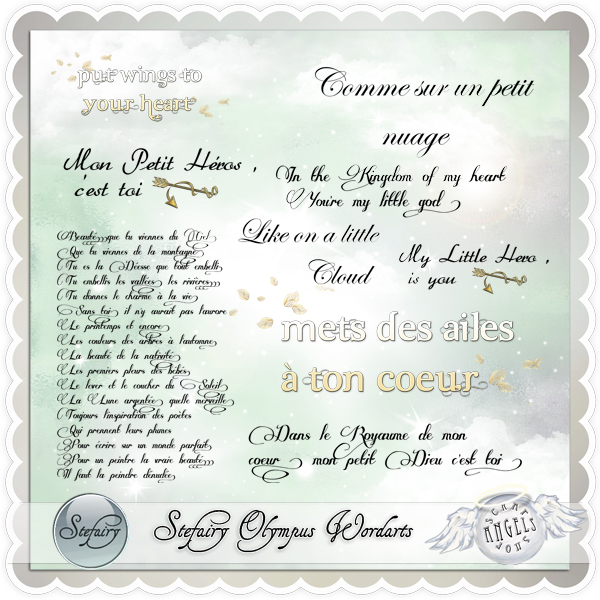 The kit is on sale starting from today at:


In a couple of day you can find also at:

Uh.... I almost forgot to say that my friend of the CT Angie created a pack of cluster matching the kit too, on sale in the same boutiques, voilà the preview
: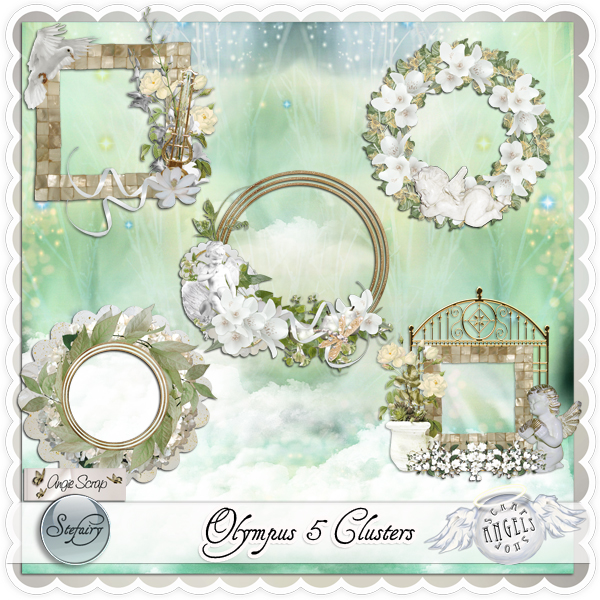 I had the pleasure to create a couple of pages with this kit too:
Today I am gonna share with you the first page:
As usual all my creations are for free and for personal use only.
All I'm asking is a little bit of patience in reading this post's few lines to find the download link which is hidden in the post.
Once you reach the linked word and you move your mouse over it, it gets highlighted (if your browser settings are configured this way). Click it and you will be taken to 4shared.
PS

: if you don't find the link (it's there I grant this) drop me a note or a comment but give me a way to contact you back... , I will be more than happy to help you out as this is not a treasure hunt, it's just a way to let you read my post.
Please leave a comment, a little love is always appreciated!