During these holidays we spent some family time together even if on the 26th my son got the flu, for 5 days he had more than 38,5° temperature and sometimes at night he seemed to be unable to breath. Now he is better, he does not have temperature any more, breaths normally and in 2 two days he'll stop taking antibiotics and everything should be fine.
Well after spending 5 days with a ill child who needed extra care and attention, not to mention DH.... I really need an extra bonus, what about chocolate? Yummy!
And Chocolate Dream is also the name of the new kit Stefairy is releasing tomorrow at Angel's Scrap Shop.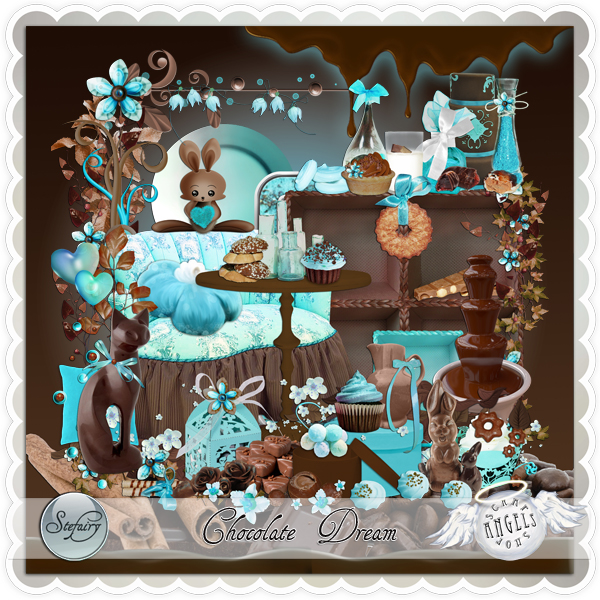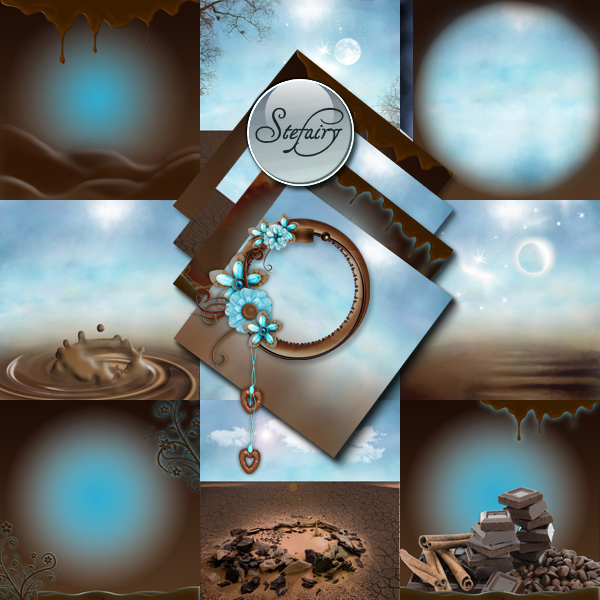 Matching the kit you'll also find some

word arts

: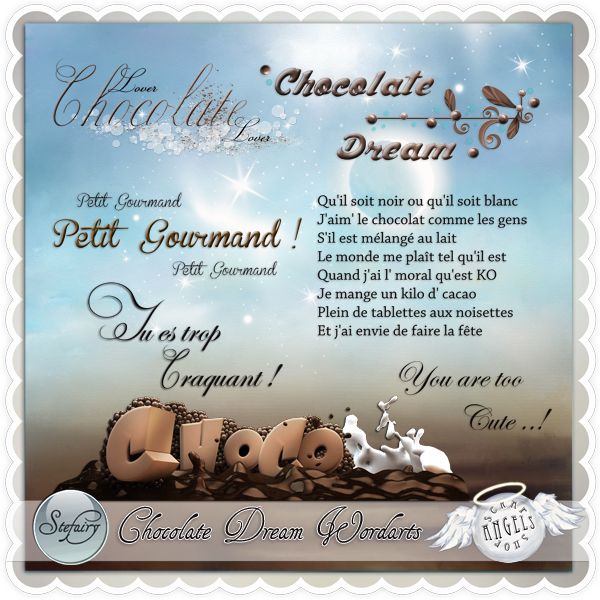 and some cluster in collab with Angie Scrap: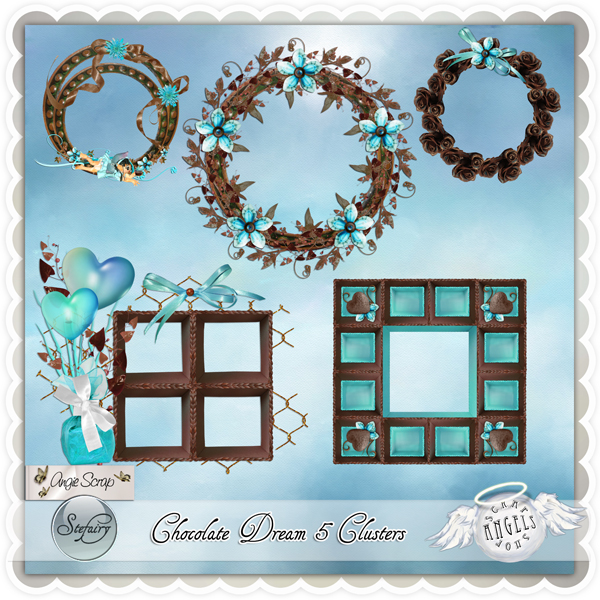 Being part of the Creative Team of Stefairy I had the opportunity to work with this yummy kit and I created this two pages:
second one:
Today I am gonna share with you the first Quick Page Chocolate Dream QP 1
As usual all my creations are for free and for personal use only.
All I'm asking is a little bit of patience in reading this post's few lines to find the download link which is hidden in the post.
Once you reach the linked word and you move your mouse over it, it gets highlighted (if your browser settings are configured this way). Click it and you will be taken to 4shared.
Sorry link expired!
PS

: if you don't find the link (it's there I grant this) drop me a note or a comment but give me a way to contact you back... , I will be more than happy to help you out as this is not a treasure hunt, it's just a way to let you read my post.