I hope you all had a wonderful Christmas time with families and friends, I did. We met at my sister's place together with my parents and my brother's in law parents for a Xmas lunch. There was so much to eat that I believe we could have had 5 more invitations. We started out with Torta ai Porri (leak salty cake) and Torta al tonno e patate ( tuna and potatoes salty cake) as starters cooked by me, then lasagne and tortellini made by my sisters, pheasant, roast of veal,
poached veal served cold in a tuna mayonnaise, potatoes and vegetables on the side, cooked by both grandmas, we ended with a semifreddo and a cup of coffee. The kids were so

excited

about presents and being all together.... we really had a beautiful day.
I also spent some time with my grandma who is 90 years old and not so good in health, I do love her so much, my most beautiful memories as a child were moments together with her and my grandpa who passed away long time ago. I still miss him so much!
Stef released today a new kit, it's sensational with gorgeous colours, called Magic Land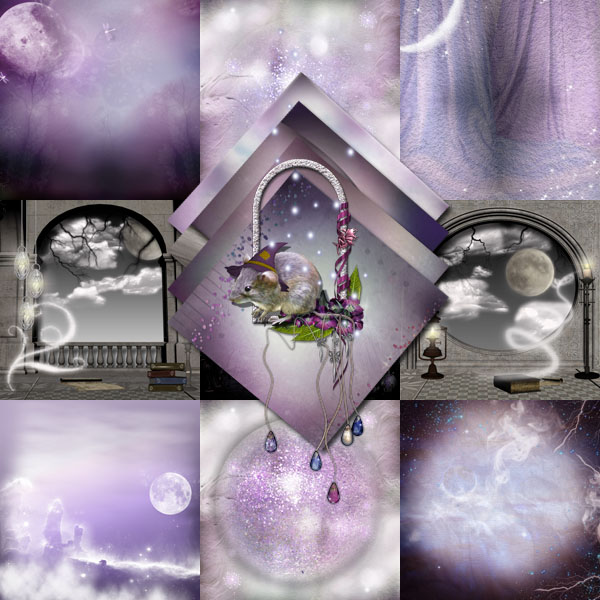 See the colours?... The kit contains 14 papers and 130 elements and you can find it here:

Have a look at her blog too

As usual her Ct created wonderful pages , here are mine:
Is the journey of life, from birth to death, each of us follows his own path, opens the doors and takes his own decisions that will change and affect life. That is why my son holds the keys, he is the master of his future.
this second one is more conventional and is the one I am gonna share with you as a freebie:
As usual all my creations are for free and for personal use only.
All I'm asking is a little bit of patience in reading this post's few lines to find the download link which is hidden in the post.
Once you reach the linked word and you move your mouse over it, it gets highlighted (if your browser settings are configured this way). Click it and you will be taken to 4shared.
Link expired!
PS

: if you don't find the link (it's there I grant this) drop me a note or a comment but give me a way to contact you back, I will be more than happy to help you out as this is not a treasure hunt, it's just a way to let you read my post.