I am a little anxious today as I am waiting for the result of the XII Supreme Team Contest over at GoDigitalscrapbooking. This 4th round was the last one, go or die as they say. Can't wait to see if I made it or not...
I had fun taking part to this challenge and it's incredible how much talent there is spreading around. I loved it.
Today Stefairy is releasing a new kit. It's called Burgundy Rain and it's perfect for those rainy autumn day during which nature is showing off all of her sadness and rain pours down endlessly. I loved the colours she used, dark reds and greens with such a soft and dreamy atmosphere....
I particularly love the papers, they are fantastic.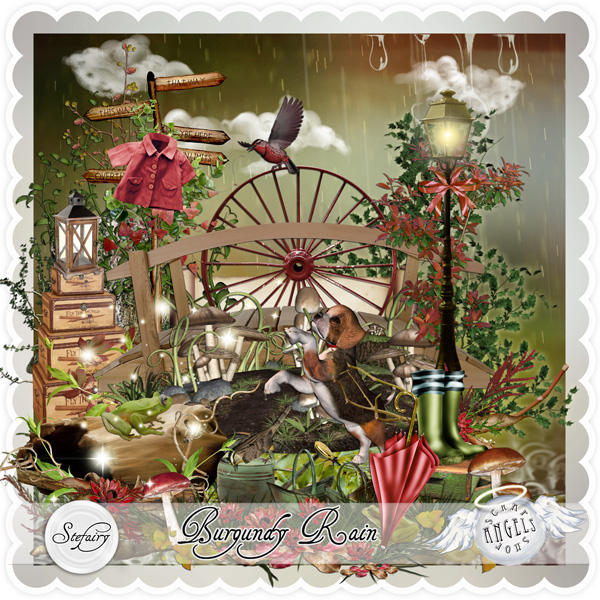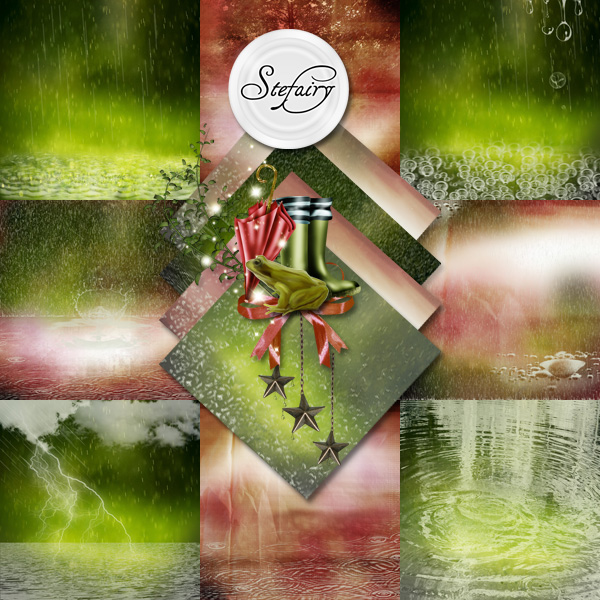 Have a look at her shops:

and also at her blog
:

I enjoyed working with this beautiful kit and I created this two layouts:
Autumn Temple:
On to the next topic..... the freebie I am going to share with you today is the above quick page. I hope you will make good use of it. It's personal use. If you publish it on blogs please give credit to Stefairy for the kit and to me for the quick page.
Come back in four or five days and I will share also the first one.
Link expired!
Please take a little time to read this post's few lines to find the download link which is hidden in the post.
Once you reach the linked word and you move your mouse over it, the link gets highlighted. Click it and you will be taken to 4shared.
Please remember to leave a little love which is always appreciated.